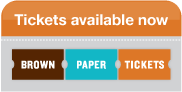 On December 4, WOBO (Walk Oakland Bike Oakland) is kicking off the 2015 season with a gala and auction to sustain and grow its advocacy work in Oakland.
Join us for dinner, drinks, dancing and doing good from 6pm to 9pm at the beautiful Garden Center at Lake Merritt.
We will also honor and thank Mayor Jean Quan this evening for her ongoing support for great walking and bicycling in Oakland.
Every dollar raised at this event will be used to bring high quality programming to the community, such as:
– Championing high quality, protected and connected bikeways
– Leading free walks through Oakland Urban Paths
– Presenting TWO Oaklavía Open Street events
– Facilitating Parklet pilots
– Championing well-designed public streets that enhance walking and bicycling experiences for people of all ages and abilities
We will feature food by Powered by Pork (and vegetarian options) and sweets and cookies from La Farine Fruitvale, wine by Selection Massale, Beer from Linden Street Brewery and Drake's, DJ Lumba Jack, silent auction, raffle, and fun activities like making your own letterpress holiday cards a la Compound Gallery!
We will even have a surprise selfie booth.  Beer and wine will be for sale.
Last year, our auction featured over 50 items such as gift certificates to Oakland's hottest restaurants, beer brewing class, tours by bike, by gondola and by kayak.
A lucky raffle winner went home with a brand new SWOBO bicycle donated by Tip Top Bikes, a $150 Amazon(Smile) gift card, and other great prizes! Purchase them HERE or at the event.
So Come and Play at Wonderland!
PLUS…
Every WOBO membership purchased increases the pressure on decision-makers to ensure our city invests in better walking and bicycling for all who work, live and play in Oakland.
It also buys your first beverage of choice at Winter Wonderland, as well as perks for the next 12 months.
Are you in?
(Prices go up $5 each person at the door, so get your tickets now)
For those who can't be at the party, try your hand at our raffle.  Click HERE to purchase raffle tickets for a chance to win great swag, certificates, and a $150 Amazon gift card.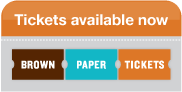 Our Generous Sponsor: