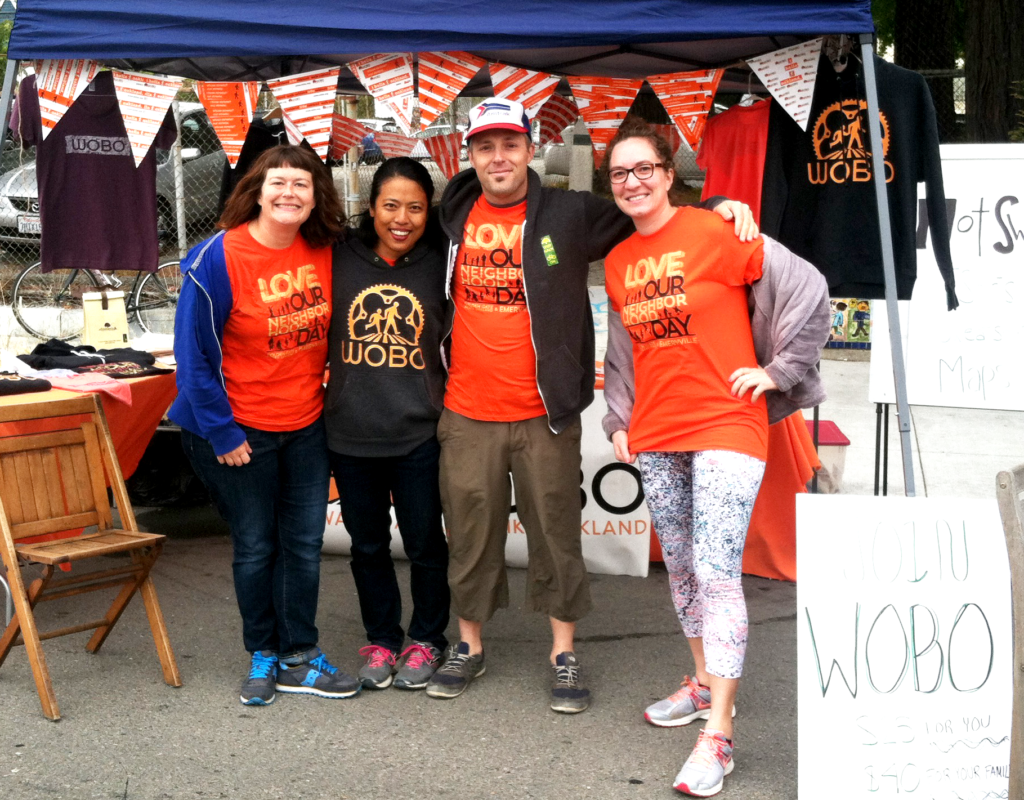 Join the movement: Members are the heart and soul and wisdom of WOBO, and they represent the breadth of interest and commitment to make Oakland a better place to walk, bike, and live. The greater the number of members, the louder WOBO's voice can be.
Become a member of WOBO now, or renew your annual membership today!
Members receive:
WOBO's e-newsletter
Special invitations to WOBO events
All fee-based WOBO Weekend walks and rides are FREE
Oakland Bikeways Map and the 5th Edition Walk Oakland Map
Join at the $50 level and above receive a free WOBO t-shirt
Join as a household: For 2 or more members with the same mailing address. List additional household members in the 'Notes' field.
Give the Gift of Membership!: A WOBO membership is the perfect birthday or holiday gift. Provide instructions in our 'Notes' field below.
Contribute via Paypal's secure server. WOBO is a 501(c)3 tax deductible nonprofit organization and our tax ID is: 20-8652475.