BIKE TO WORK DAY IS ALMOST HERE
Please join us for  the Old Oakland Happy Hour on Thursday, May 18 from 4pm to 7pm for a celebratory evening to close out Bike To Work Day. Bike East Bay and WOBO have teamed up to bring a pedal powered DJ party by Rock The Bike, art bikes from The Crucible, demo bus bike racks a la AC Transit, and a chance to chat one-on-one with advocates and the City's staff and Bicyclist and Pedestrian Advisory Commission. 
For more info please see our BTWD2023 page.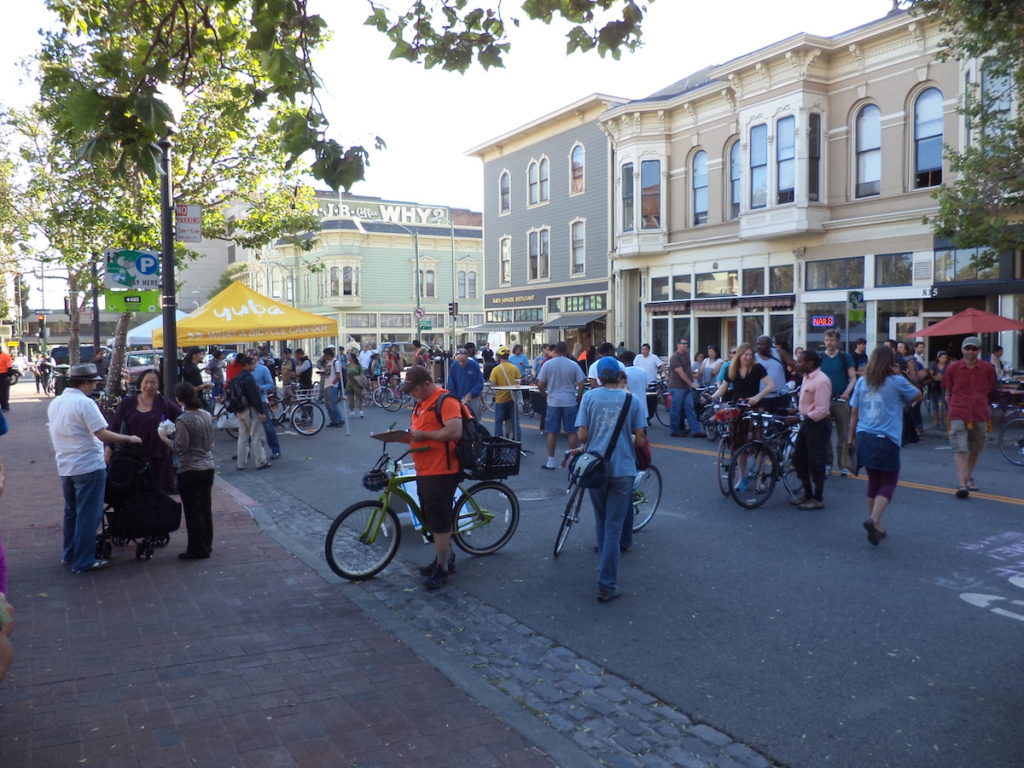 Volunteers Needed!
Want to help out at Bike To Work Day 2023 or future events like the East Oakland Futures Fest on June 2? Please use the handy sign-up form by clicking the button below.
WE WANT YOUR SUPPORT IN 2023!
Donors and volunteers are the heart and soul and wisdom of WOBO, and they represent the breadth of interest and commitment to make Oakland a better place to walk, bike, and live. The greater the number of supporters, the louder WOBO's voice can be. Become a supporter of WOBO now, or renew your past contribution today!
Contribute via Paypal's secure server. WOBO is a 501(c)3 tax deductible nonprofit organization and our tax ID is: 20-8652475.
GET INVOLVED
WOBO is a volunteer driven, members based organization. Join us in making Oakland a better place for biking and walking by volunteering or making a contribution!