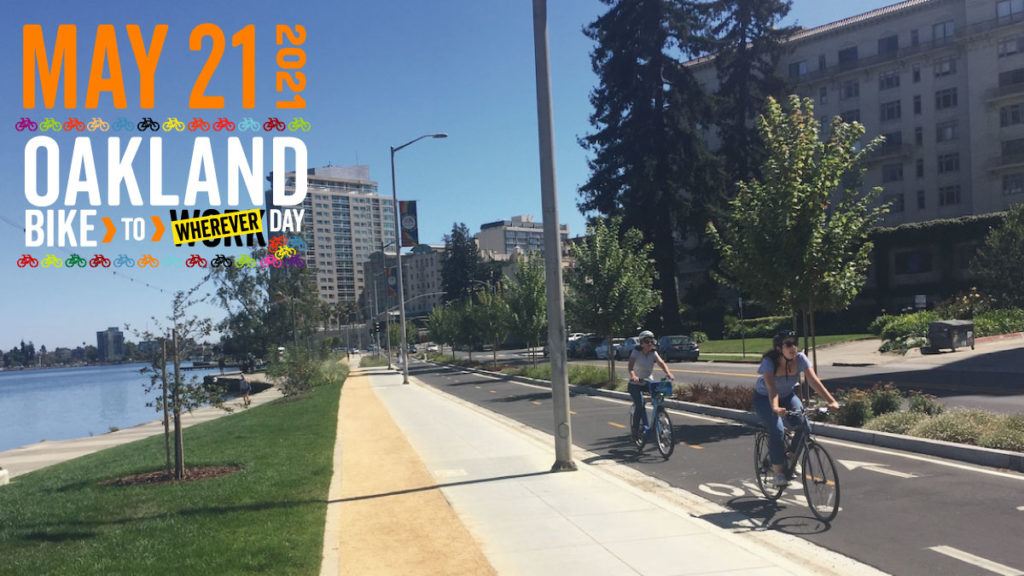 Friday May 21, 2021
Bike To W(herever) Day 2021 is almost here! Please join us at the Lake Merritt Pergola on Friday May 21 from 3-6PM to celebrate – good times at a beautiful location.
Here are a few other ways you can participate in #btwd2021:
Help WOBO Get The Word Out With the Bike To W(herever) Day 2021 Media Kit
Tell your neighbors, tell your friends, tell everyone Bike To W(herever) Day is coming. Download our free media kit for suggested posts to your social media and local NextDoor group, neighborhood list-servs, newsletters etc.  Let's make 2021 a turnout to remember.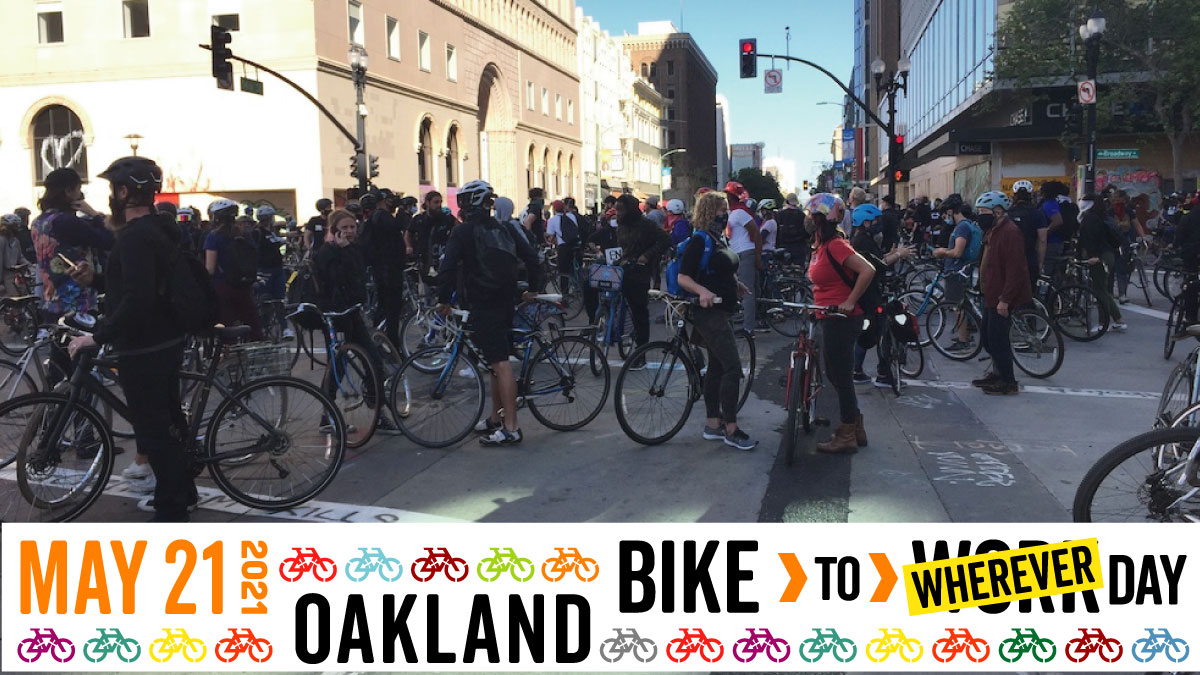 Take A Ride You Haven't Tried Before
We suggest the following rides for Bike To W(herever) Day, or anytime you feel like.  Go solo or organize a group ride!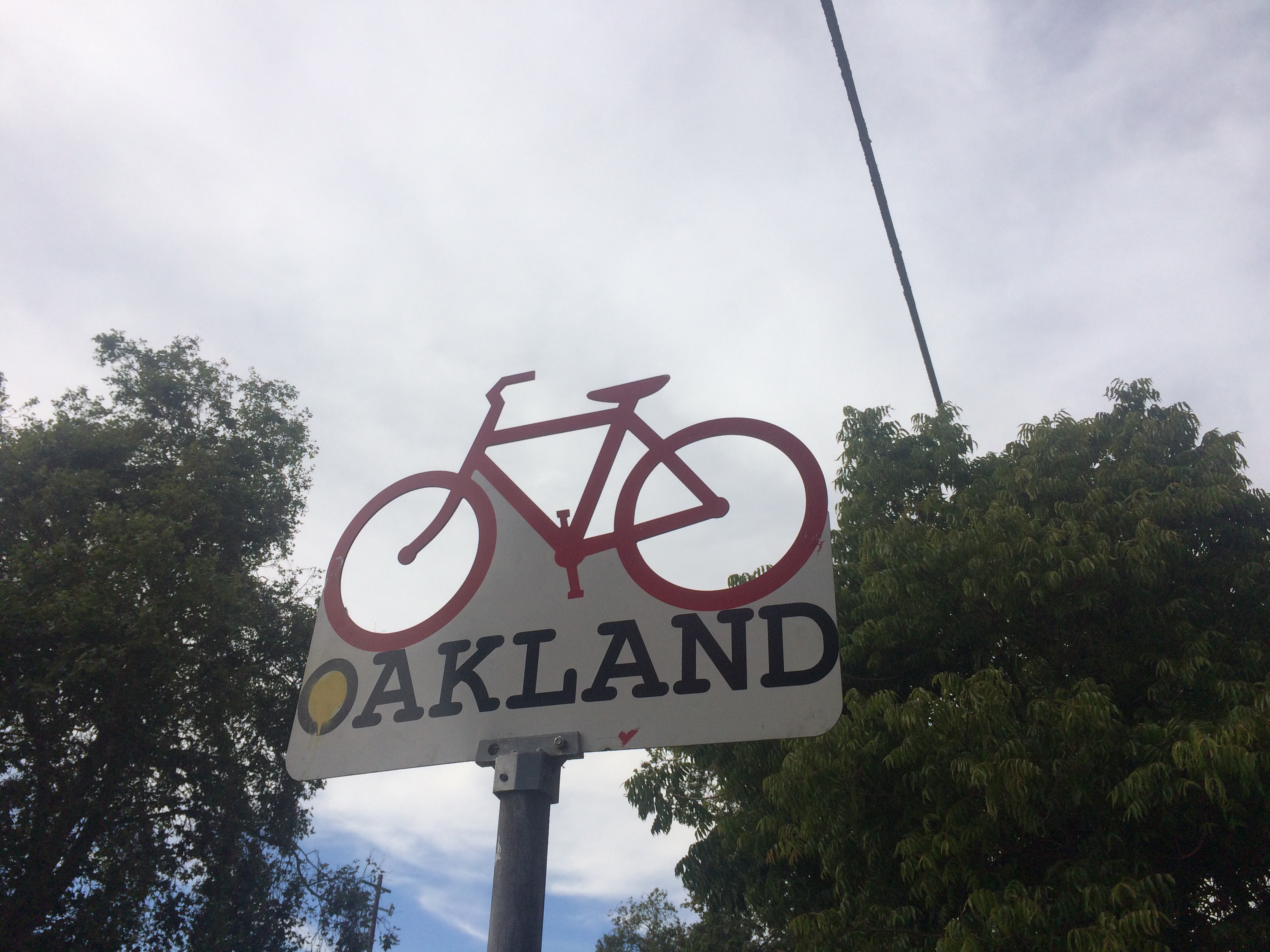 Community Rides (Pedal pools)
Join fellow community members and your City Council reps in a ride through your district to the Pergola.  Rides start at the following points:
District 1: Rockridge BART, bottom of stairs out of the station – meetup time 4:15pm
District 2: Bella Vista Elementary, 1025 E 28th St – meetup time 4:30pm OR Parkway Lounge, 1850 Park Blvd – merge with riders from Bella Vista at 4:45PM
District 3: West Oakland BART – meetup time 4:00pm OR Community Market, 3105 San Pablo Ave – merge with riders from West Oakland BART at 4:30PM
District 4: Laurel Cyclery parklet, 3715 Macarthur Ave – meetup time 4:15pm
District 5: Fruitvale BART Bike Station, 3301 E. 12th St. – meetup time 4:00pm
Districts 6 and 7: Liberation Park, 6955 Foothill Blvd – meet up time 3:30PM
TBD: Coliseum BART, San Leandro side – launch time 3:45PM
Route map below, or go here.
Volunteer With WOBO
If you'd like to help WOBO put on our part of the event, please use the handy form below.  Can't wait to see you there!
Pick Up Your Goodie Bag On The Way To The Lake
Choose one of many locations around Oakland to pick up your free goodie bag!  See the map of locations below or go here.