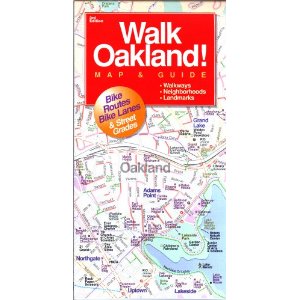 Walk Oakland! Map and Guide – $5 or free with Walk Oakland Bike Oakland Membership. Shop or Join online.  This is WOBO's favorite stocking stuffer that is both useful and educational.  Every household should have one.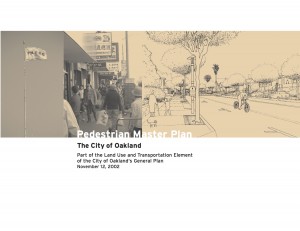 Oakland Pedestrian Master Plan – Oakland adopted its first Pedestrian Master Plan in 2002. The vision of the Pedestrian Master Plan is to promote a pedestrian-friendly environment; where public spaces, including streets and off-street paths, will offer a level of convenience, safety and attractiveness to the pedestrian that will encourage and reward the choice to walk.
Launched in January 2011, Every Body Walk! is a campaign aimed at getting Americans up and moving. Along with our partner network, we are working to spread the message that walking 30 minutes a day, five days a week really can improve your overall health and prevent disease.The website hub at www.everybodywalk.org contains news and resources on walking and health information, exclusive videos, and a personal pledge form to start walking. The campaign also has a strong social networking presence, offers a free mobile app and engages in media partnerships with multiple entities in the non-profit and corporate realm.  A series of short video vignettes feature average Americans and motivational stories about how walking has changed their lives and lifestyles. Get more information at www.everybodywalk.org
Oakland Urban Paths is WOBO's sister program and has been hosting guided, free walks almost every second Saturday of the month since 2011.  Start time is typically 10am.  Learn about amazing places to walk in Oakland while soaking up historical tidbits from our friends at OUP.  Sign up for their listserve to receive walk announcements.
Traffic Calming Measures One reason walking and biking feel unsafe and uncomfortable is due to the difference in travel speeds between auto traffic and pedestrians and bicyclists.  Explore the traffic calming measures that help while beautifying neighborhoods.  You'll quickly learn that not all traffic calming involve stop signals. And slowing auto traffic doesn't always mean moving slower across town.  Really.
Interactive Dangerous Intersections Map Ever wonder where the city's most dangerous intersections are?  Feed your curiosity. Learn about why WOBO insists on advocating for safer streets.