The 8th Street community in West Oakland seeks traffic calming measures to reduce unsafe fast driving on this quiet residential street.
Although 8th Street in the Prescott and Acorn neighborhoods of West Oakland has a 25mph speed  limit, motorists frequently exceed that by 20 or even 40mph, resulting in cars hitting residential buildings or landing on residents' front lawns.  In April 2021 a car doing donuts at 8th and Center hit a light pole and burst into flames immediately in front of a local church. Because of incidents like this the area is not safe for cyclists, walkers or even just people on their front porches.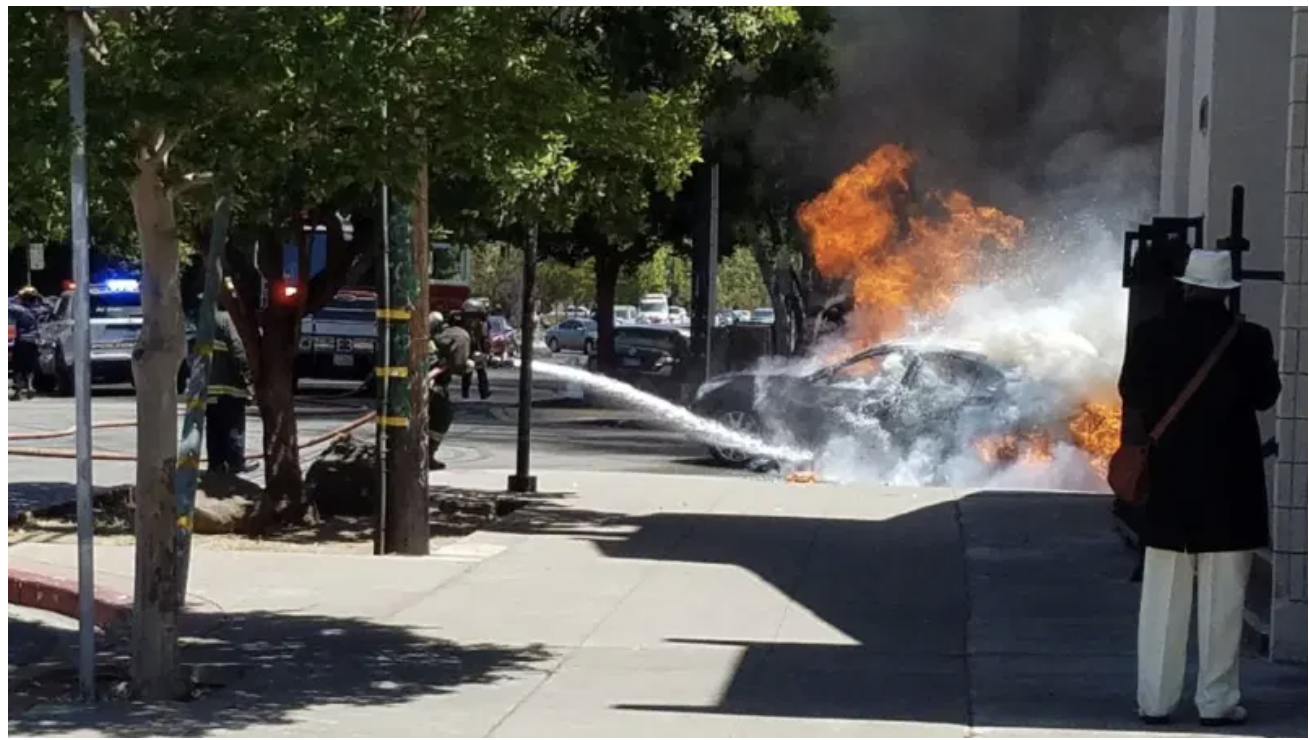 The organization Safe 8th Street has requested emergency quick-build traffic calming measure from OakDOT, including barriers to divert cut-through traffic away from 8th Street as a way to reduce speeding.  A permanent streetscaping project is also under discussion with concrete traffic circles and mid-block speed humps, to be installed in 2022 as part of the 8th Street Paving program.