Events
Coordinated District Pedal Pools
We all know that riding in a pack is way more fun then riding alone. On the morning of Bike to Work Day, you will be able to meet up with your councilmember and ride with district pride down to City Hall for the pancake breakfast.
We will be providing a map with the different pedal pool meet-up locations and timing, so stay tuned!
Pancake Breakfast at City Hall – Frank Ogawa Plaza 7am – 9:30am
We know it's tough to start riding on an empty stomach, but knowing that you'll be biking toward a stack of flapjacks should be enough motivation to get you going in the morning. At City Hall, in Frank H. Ogawa Plaza, over 700 bicyclists will enjoy:
A pancake breakfast
Free Starbucks coffee
Free valet bike parking
Free bike safety checks
A raffle with great prizes from local bike shops and businesses
A transportation fair to highlight the bike-friendly programs of local agencies and businesses.
Latham Square Happy Hour 5pm – 8pm
WOBO is partnering with Oakland Central to throw a killer block party during happy hour and finishing Bike to Work Day off in style. We'll be taking over Latham Square with live DJ, Sam Jack of Viral Media Network, salsa dancing under the lights with special appearance by friends from Salsa-By-The-Lake, food trucks, beverages (for adults and children), and a bunch of fun games and activities from our sponsors.
We'll keep you up-to-date on event details soon, but plan on being at Latham Square for happy hour and we can guarantee you'll have some fun…
PS – WOBO members get their first beverage ticket free. Not a member yet or your 12-month membership expired? Join now!
What Can You Do?
Volunteer!
Bike to Work Day is an easy and fun way to get involved with the community and promote biking around the city, and we need help spreading the love!
Sign up for our volunteer list and we'll get you rolling!
Ride Baby, Ride!
Dust off that bike, grease those chains…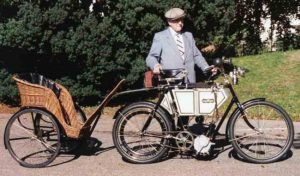 …and get it on the street!
Be sure to let all of your friends know about #BTWD
May is Bike Month!!
…so be sure to keep up-to-date with all the fun bike-tastic activities happening .