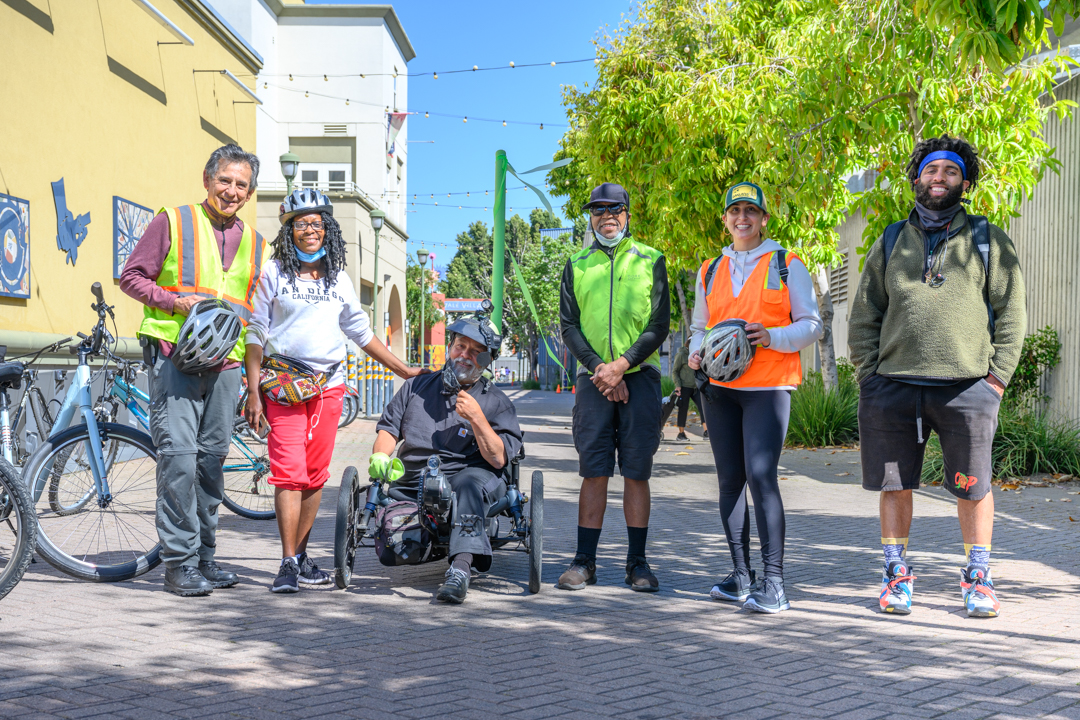 Please join us for 2023: Members are the heart and soul and wisdom of WOBO, and they represent the breadth of interest and commitment to make Oakland a better place to walk, bike, and live. The greater the number of members, the louder WOBO's voice can be. Become a member of WOBO now, or renew your annual membership today!
Though like many other small non-profits WOBO has been challenged since early 2020 by the changes the pandemic has imposed, our organization remains strong and relevant in Oakland. 
During this period we've mobilized volunteers to support the City Of Oakland's safe Slow Streets initiative and produced multiple letters of support for grant applications for funding streetscape, bikeways, and e-bike projects.  Right now we're working to advance safety projects on Telegraph Avenue, the 14th Street corridor downtown, and the San Pablo corridor in North and West Oakland. We're also forging partnerships with community groups in Deep East Oakland so residents there may enjoy the same quality of infrastructure as other parts of the city.
We look forward to new growth in the coming year as we continue our efforts to make Oakland safe for all residents whether they walk, ride, scooter, or drive.
Contribute via Paypal's secure server. WOBO is a 501(c)3 tax deductible nonprofit organization and our tax ID is: 20-8652475.
Members receive:
WOBO's e-newsletter
Special invitations to WOBO events
All fee-based WOBO Weekend walks and rides are FREE
Oakland Bikeways Map
Other ways to donate?
If you make purchases on Amazon, take an extra little step and select Walk Oakland Bike Oakland on Amazon Smile and .5% of your purchase price will benefit WOBO.
Double your donation through your company's matching gift program.
If your employer uses Benevity you can contribute through that too.