What is a Parklet?
PARK(ing) Day!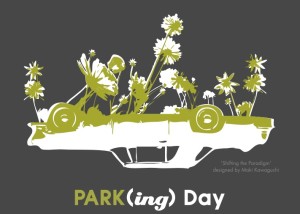 Every year, on the third Friday of September, WOBO and supporters around the world celebrate PARK(ing) Day, providing temporary public open space, one parking spot at a time!
You'll find the origins of PARK(ing) Day here.
Below is an open-source map with PARK(ing) Day locations around Oakland and the East Bay that participated in 2017.
---
Want PARK(ing) Day, Every Day?