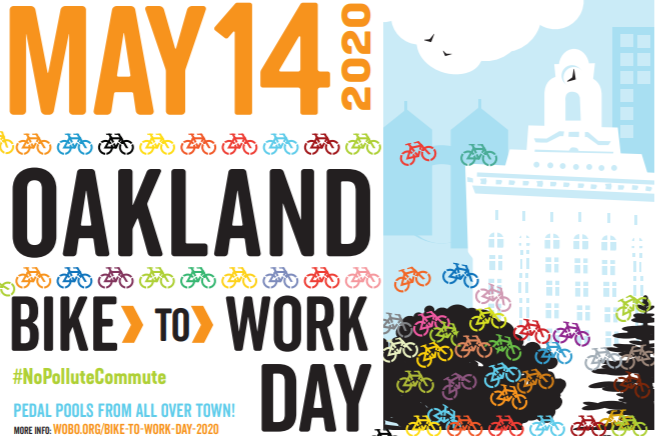 Thursday May 14, 2020
Bike to Work Day is held annually on the second Thursday in May. On this special day, WOBO and bicycling allies encourage people to try the "no-pollute commute" with a variety of enticements.
How to Join the Fun
Mobility-focused groups are invited to table at the Frank Ogawa Plaza on BTWD from 7am – 9:30am. Sign up form to participate will be online soon!
We are powered by volunteers. Be one. Sign up on THIS FORM.
Every WOBO Volunteer on BTWD gets our new WOBO Tubie! (You also get one when you become a member in 2020.)