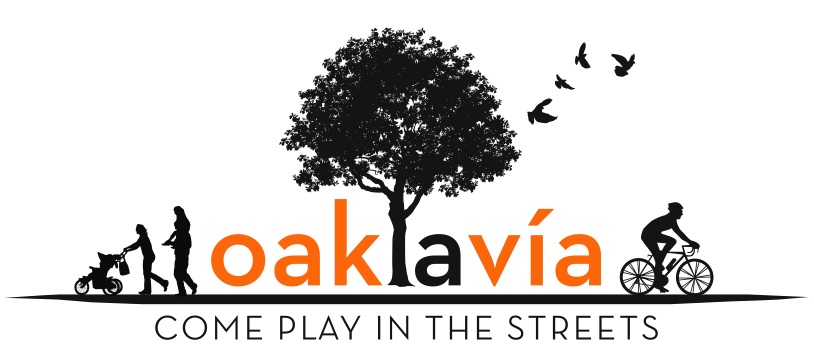 Oaklavía (pronounced ohk-la-VEE-ah) is Oakland's Open Streets Initiative modeled after "Ciclovia", which originated in Bogotá, Colombia.  It is a movement that has spread around the world from Tokyo to Kiev, and to cities throughout the US as a day to enjoy free health- and community-oriented events on city streets temporarily closed to auto traffic.
Open street events such as
Oaklavía
 offer a way to support local businesses, provide a space for safe and comfortable exercise and a chance for community members to experience their city in a new and unique way. Since 2010, WOBO has brought Oaklavia to neighborhoods surrounding Downtown, Uptown, Emeryville, and Lake Merritt.  2016 featured two open streets:
Love Our Neighborhood Day, Saturday June 4, 2016 – Golden Gate neighborhood in North Oakland will once again take over San Pablo Avenue
Berkeley Sunday Streets, Sunday October 23, 2016 – Cycling, strolling, dancing and playing on Shattuck Avenue from Rose to Haste
Email
Chris
 if you're interested in getting involved with one of the largest walking and bicycling parties in Oakland.
Interested in supporting? Click below!
Love Our Neighborhood Day - Oaklavia! 2016
Love Our Neighborhood Day - (to "Dark Winter Night", Honey of the Heart)